NH HUMANE SOCIETY - TRIATHLON 2016
12TH INDOOR TRIATHLON-SAVE THE DATE!
The 12th annual Funspot Indoor Triathlon, presented by The Union Diner, Franklin Savings and 100.1 The Planet to benefit the NH Humane Society is coming Saturday March 12th! Get your team of four together for a fun day of bowling, mini golf and games, including skee-ball, darts and pinball. Cost is just $40/person, $160/team. copy and paste this link into your browser. https://nhhumane.ejoinme.org/MyEvents/2016FunspotIndoorTriathlon/Fundraising/tabid/743652/Default.aspx?joinme=48528, get your team signed up today and start fundraising to take part in the Super Raffle! Hundreds of prizes, awards, great food and lots of fun all day! Check-in starts at 10am, the competition gets underway at 11. Join our team, 'Lost Paws' and let's raise lots of money for our furry friends! It's all brought to you by The Union Diner, Franklin Savings Bank, Chippers, Mainstay Technologies, Celebration Awards and Trophies, Piche's Ski and Sport and NH's Real Rock, 100.1 the Planet
For more information:
www.nhhumane.org
MERRY CHRISTMAS - WIN A CAR STARTER FROM VANWORKS!!
FREE CAR STARTER FROM VANWORKS with installation!
CONGRATULATIONS TO OUR WINNERS
Fri Dec 11 ....... Josh Newton of Plymouth
Fri Dec 18 ...... Elizabeth Klein of Campton
Tuck one under the tree for someone special this holiday season. Stop in at Vanworks, 29 Gilford East Drive, Gilford across from Gilford Home center or call 524-4700.
Helping keep you warm this winter,in the Spirit of the Holiday! NH's Real Rock, 100.1 the Planet.
For more information:
www.vanworkscaraudio.com
The Free Beer & Hot Wings Show
It's 5 guys.. two with stupid names, an angry Armenian, a producer with donkey teeth and one guy who actually knows what he is doing. Wake up every morning 5a-10a with the Free Beer & Hot Wings Morning Show and catch the best of every Saturday morning 6a-10a.
For more information:
http://freebeerandhotwings.com/
The Cast : Free Beer
CONGRATULATIONS father of twin boys!!! and their sister.
One of the founding members of the show since its inception in March of 1997, Free Beer runs the board and sets up most of the bits on the show. Free Beer is known for many verbal screw ups, a vast sports knowledge, and occasionally laughing like Ricky Ricardo from old episodes of "I Love Lucy". Occasionally known on the show by the alternate nicknames "Burn King" and "El Matador", Free Beer spends free time playing basketball and hanging with his lovely wife Amanda, and his son Henry. On the side, Free Beer is the lead play by play announcer for Compass Media Networks coverage of the national game of the week, as well as handling some NFL and college basketball games.
The Cast : Hot Wings
Hot Wings is the other founding member of the show and is from Lake Orion, Michigan which, for reasons unknown, is pronounced Or-ee-un instead of Oh-RI-un, like the constellation. Hot Wings, who is also known as "Mayor of Awesometown" and "Minista of Flava", loves muscle cars and hates liberals. He writes daily commentaries about politics and pop culture called "What Hot Wings Thinks" that will likely reference one or both of those things. He is also oddly and prematurely knowledgeable about trees...a skill he picked up from his father who wears black socks and dress shoes with shorts and has a tendency to singe his hair around gas grills. Hot Wings believes he can tell time just by looking at the sun. Hot Wings likes home improvement and knows just enough to be a pain in his own ass, taking on projects that seem easy, but take him weeks (see "Ultimate Sandbox"). Hot Wings is married to Kerri. Together, they have a son named Grayson and an unnamed, mystery-gendered baby on the way. The first kid took 6 rounds of IVF. The 2nd took 2 glasses of wine and hardly any effort. Hot Wings also has 2 dogs (Zak and Bubba) and one cat (Setzer), which was a stray cat that Hot Wings almost ran over and is named after Brian Setzer who was the leader of an '80s band called The Stray Cats. Get it? Gay? Yes.
The Cast : Eric Zane
Zane got into radio in ninth grade. His high school had a radio station and he wanted in! Highlights included getting drunk on the air and "scratching" records. He'd bust out some old school Public Enemy or Erik B and Rakim and try to "scratch." He sucked. Then he was off to Central Michigan University. Zane worked at the station there and was able to somehow attain enough skill to get a paying gig in Saginaw, Michigan at WKQZ. He worked his way as an on-air DJ playing Ugly Kid Joe and Bon Jovi. Zane was asked to do mornings at about the time that he thought playing records was boring. Zane was going to leave radio to pursue the field associated with his degree (Health Science). But, opted to try the morning show. That was it. Zane has been doing mornings since (1995). Zane's personal stuff: He's an alcoholic. He quit drinking in June of 1996 and has never slipped. Zane has a highly addictive personality that has a potential to get him in some real trouble. His addictiveness makes it so he usually hyper-focuses on a few things at a time, and nothing else. Zane has been married to his lovely wife Diana since July of 1992. They have three children: Jim, Jackie and Madison. Zane and his family are very Roman Catholic. Zane's motto: Don't lie. When you are honest, you don't have to remember anything.
Out of the Box : Amber Kuhl
Out of the Box Playlist---- for
Tue, Feb 9 7pm and Sun, Feb 14, at 10pm
HR 1
Bashful Creatures—South
Ra Ra Riot—Water
Last Shadow Puppets—Bad Habits
Pop Etc---Running In Circles
Hey Marseilles—Eyes On You
Matthew E. White—Cool Out
Aurora—Conqueror
Photo Ops—Memories That Glow
Breakbot—Get Lost
Fontaines—Cold
The Dandy Warhols—You Are Killing Me
High Highs—How Could You Know
Flavr Blue--Feathers
HR 2
Sun Seeker—Georgia Dust
Field Music—Disappointed
Money—I'll Be The Night
Holy White Hounds—Switchblade
Talkie—Sunny
Fuzzy Crystals—Road to Heaven
Porches—Be Apart
Savages—The Answer
Wray—Hypatia
So Pitted—Feed Me
Nzca Lines—Two Hearts
Mount Moriah—Baby Blue
For more information:
deliciousearcandy@gmail.com

Local Outbreak with ipmNation.com
Local Outbreak with ipmNation.com
Local Outbreak on 100.1 The Planet : Wednesday night at 7p and Saturday night at 9p : Recorded Live every week at The Studio on Canal Street, Downtown Laconia sponsored by centralNHevents.com, The Studio and The New Prophets
For more information:
localoutbreak@ipmNation.com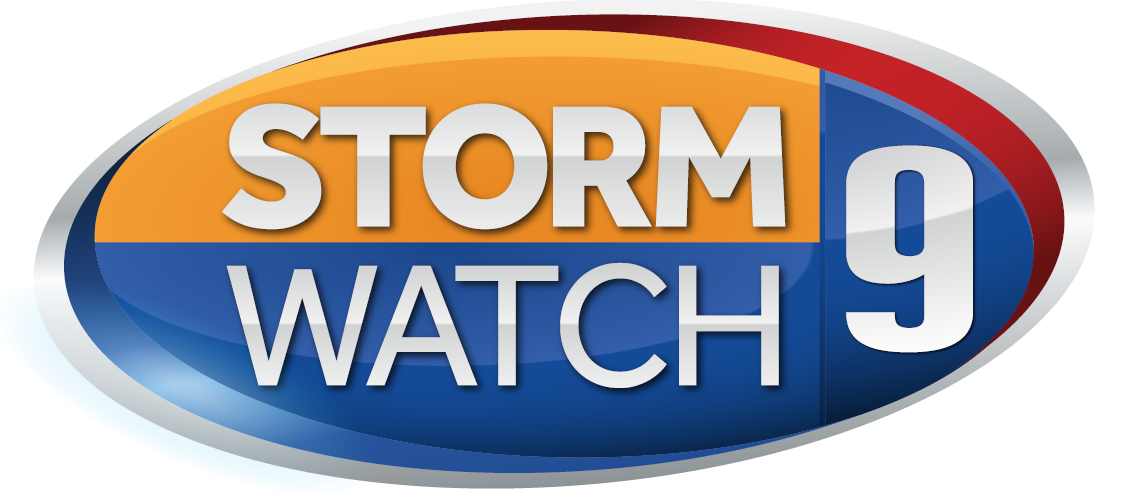 WMUR Storm Watch 9
The WMUR Storm Watch 9 weather team is the most reliable and consistent source of weather here in New Hampshire! Listen for Storm Watch 9 forecasts weekday mornings during the Free Beer and Hot Wings show here on 100.1 The Planet!
For more information:
http://www.wmur.com/weather
15TH ANNUAL HK POWERSPORTS POKER RUN TO BENEFIT EASTER SEALS NH!
THANK YOU !!!! TO ALL WHO PARTICIPATED
in the 15th annual HK Powersports Land & Lake Poker Run to benefit Easter Seals NH on Saturday July 11th raised $88,000!!!
For more information:
www.easterseals.com/nh