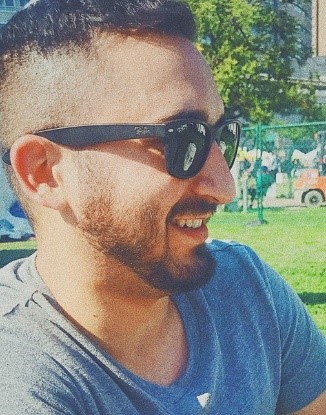 Eddie Barella - 10am to 3pm weekdays
The name they gave me is Eddie Barella, what's up? My unhealthy obsession with rock and comedy was diagnosed in middle school. At age 15 I used an unreliable dial-up internet connection to create my own internet radio station¬¬—broadcasting to a vast audience of zero (on a good day). One can only talk to themselves for so long before important questions are asked, so fast forward to today, and it's a dream come true to hang out with you, play rock, and try to find irony in everything this crazy world throws at us.  For requests from Eddie call 1-855-869-7625.
http://facebook.com/theedonair
http://twitter.com/theedonair
---
Mistress Carrie M-F 3 to 8pm
Hi, I'm Mistress Carrie, the Purple Haired woman on your radio! I was born into a family filled with proud military members, first responders, and Italian bakers, so naturally I ended up on the radio. I'm a proud Marine wife, Harley rider and licensed skydiver! I love Rock music, baking, gardening, going shooting, and volunteering for numerous veterans' organizations. I was the first 'non-news' journalist embedded with US troops in Iraq (2006) & Afghanistan (2011), and I'm a proud recipient of the Commanders Award for Public Service (2x), and the Order of Saint Maurice (2014). My pug Wednesday has her own Instagram (yes I'm that person), and I also REALLY enjoy tequila!
https://www.facebook.com/mistresscarriewaaf
https://twitter.com/MistressCarrie
https://www.instagram.com/mistresscarriewaaf/
---
Jenny Q assorted 3-8p M-F and weekends
Hi, it's Jenny Q - A born & raised Texan, though 23andMe has confirmed that I was indeed built by Irish/Norwegian/Russian Yankees. (This explains the one minute sunburn) As an aspiring minimalist, my current favorite thing to do is donate everything I'm not using and buy as little as possible. Second favorite is finding new and creative ways to avoid exercise. I believe each and every one of us makes a unique contribution that no one else can make, and I look for ways to make mine count as much as possible. With that in mind, I so enjoy sharing humanity's greatest inventions on these airwaves: music and humor. https://twitter.com/jennyqradio https://www.facebook.com/Jenny-Q-Radio-17545317619304/
---
Bolognious Francine Marconi 8p-1a
8p-1a ET) WHola Rockternative enjoyer, my name is (Bolognious Francine) Marconi. Soup makes me real sweaty. I will most likely be a radio DJ until I'm a lifeless husk. To be a witness as that story unfolds follow me on socialized medias.
http://twitter.com/marconibologna
http://facebook.com/marconibologna 
http://instagram.com/marconibologna 
http://youtube.com/marconibologna 
http://snapchat.com/add/marconibologna
---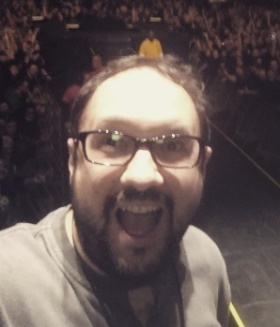 Number One Son 1-5 AM
What's up, Rockers! My name is Number One Son, or at least that's what my mother always told me. I'm half Italian, Half Cuban, so I'm a good lover with a bad temper. The Mets and the Jets are my favorite teams, so I go through life with zero expectations. My hobbies include binge watching 1980s anti-drug PSAs. White Cheddar is my blood type. They say that sunlight is the best disinfectant, which explains why I prefer to work the graveyard shift. The first concert I ever attended was MC Hammer. Not only was I traumatized, but it also drove me into a lifelong devotion to real music. Pumps and a Bump is still my jam, though. See you on the radio!
---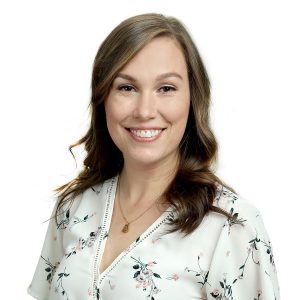 Free Beer and Hotwings Show - Kelly
Kelly "Cheese" Cheesborough is the newest addition to the FBHW family and landed here by way of Atlanta, GA. Not to be confused with "HOTLANTA" - which she swears is not a place. Kelly's a military brat with four brothers and often compares her big crazy family to the early 2000's sitcom Seventh Heaven. Kelly got her start in radio as a mid-day gal on an alternative station in "HOTLANTA" by free style rapping her resume. True story. A few years later she landed a gig with a morning show as a producer and co-host and that's how we met the Cheese. While she's known for her love of corn dogs, you can also find Kelly on her yoga mat or hanging out with her cat Shadow. Or any cat. Or puppies. Or babies. When she's not obsessing over a strangers puppy or an adorable child, she's out and about exploring the city through breweries, live music, day festivals and good food.
---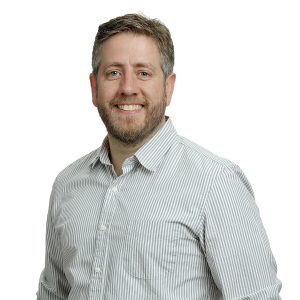 Free Beer and Hotwings Show - Steve
Steve was born and raised in Jersey, which many people are surprised to hear is referred to as "The Garden State." He attended Monmouth University and after realizing that he had no desire to take Microeconomics, he figured he'd be a Radio major and work for the college radio station, WMCX. Some highlights include interviewing awful bands, saying the F-word on the air a few times and excelling at mediocre radio. This led to a job working for a number of years at 105.7 The Hawk, which is where his paths crossed with the Free Beer and Hot Wings show. Initially a board op, Steve eventually worked his way up to the position of Assistant Program Director of the station. He then worked for the NHL in New York City for a year. And now he's here. Steve is married to his wife Annette, who he met on stage while playing "The Dating Game" at a Live at Night show in 2014. He considers himself to be "literally the worst game show prize ever." Together, they are trying not to screw up the lives of their daughter Evelyn and future son Man Baby Ricky too badly.
---
Free Beer and Hotwings Show - Joe Gassmann
Joe was born in Chicago, IL and raised on the talk radio and comedy that the city cultivates. He briefly studied writing and improv at The Second City, but found a true passion hosting a widely praised* radio show at the Illinois Institute of Technology (an institution he did not attend - not even briefly). Following an internship at WRIF on The Drew & Mike Show, he was brought on as the Executive Producer of The Free Beer & Hot Wings Show. This was the position he held from 2005 - 2015. In 2016 he moved into the role of host, alongside Free Beer and Hot Wings. While he is happily known for his knowledge of pop culture, sarcastic humor, and spontaneous wit, he holds disdain for those who choose to celebrate his downsides - of which there are many. That being said, he accepts the onus of his position as senseless, stubborn overeater and cultivates these impressions for the sake of humor and not because these traits are an actual representation of him. Joe is an avid rock climber, hiker, and cyclist. He spends his free time traveling. So far, he has been to Wisconsin and Idaho. His writing has been featured in various publications as well as on the show. Also, his laugh is described as loathsome, infectious and that of a small girl. * I assume...
---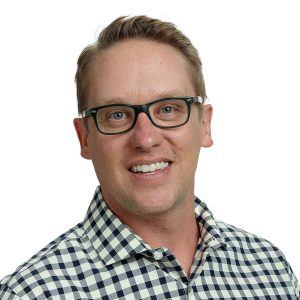 Free Beer and Hotwings Show - Gregg "Free Beer" Daniels
One of the founding members of the show since its inception in March of 1997, Free Beer sets up most of the bits on the show. Free Beer is known for many verbal screw-ups, a vast sports knowledge, and occasionally laughing like Ricky Ricardo from old episodes of "I Love Lucy". Occasionally known on the show by the alternate nicknames "Burn King" and "El Matador", Free Beer spends free time playing basketball and hanging with his sons Henry, Oliver and Hayden. On the side, Free Beer is the lead play by play announcer for Compass Media Networks coverage of the national game of the week, as well as handling some NFL and college basketball games.
---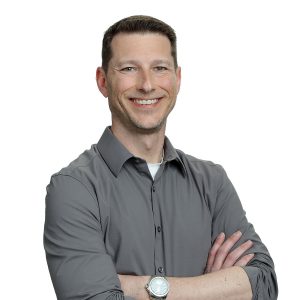 Free Beer and Hotwings Show Cast - Chris "Hot Wings" Michels
Hot Wings, the other founding member of the show, grew up in the Detroit area doing unathletic things with his friends like riding bikes, playing Army, making stupid videos and lighting small fires. Hot Wings knew he wanted to be in radio since he was 14 and got laughs doing a fake radio show in his Speech class. Hot Wings, also known as "Mayor of Awesometown" and "Minista of Flava", loves cars but hates people who put bumper stickers on them. He also believes that the number of stickers on someone's car is directly proportional to how bad the driver is. He used to write daily commentaries about politics and pop culture called What Hot Wings Thinks but quit when everyone became a baby and he ran out of ways and reasons to insult the Kardashians. He is oddly and prematurely knowledgeable about trees, a skill he picked up from his father who wears black socks and dress shoes with shorts and has a tendency to singe his hair around gas grills. Hot Wings believes he can tell time just by looking at the sun. He likes home improvement and knows just enough to be a pain in his own ass, taking on projects that seem easy, but take him weeks to complete. Hot Wings is divorced and anxiously awaits a hot, wealthy woman to come along and take an interest in him or, at the very least, more realistic and more affordable sex A.I. He has two young sons that he hopes never read this bio.
---