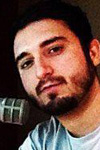 Eddie Barella
10a-3p Eastern


Eddie first caught the rock bug at the age of 12 while listening to local radio. Bands like Led Zeppelin, The Doors, and Black Sabbath soon became staples in his personal record collection. He is a lifelong rock fan, and wouldn't have it any other way. While listening to the greats on the radio, Eddie soon became interested in the things that were happening between the records. He thought local disk jockeys sounded like they were having a blast and decided that he wanted to peruse a career in radio, so he could have just as much fun at work. It has paid off so far.
If he's not at a local rock show, he can be found using his dog to pick up chicks at the park, riding or working on his bike, pretending he's athletic at the gym, diving mouth first into craft beer culture, keeping up with the latest gadgets, or practicing guitar. But, you'd never guess that he has no idea how to snowboard, even though he's originally from Colorado. Thanks for taking the time to learn more about Eddie, and he looks forward to rockin' with you on the radio..
---

Alan Ayo
3p-8p Eastern

My big sister got me involved with this mess. She saw Zeppelin, she used to draw Pink Floyd poster art and she bought me my first rock record (Kiss Alive!) when I was in 4th grade. In 5th grade, I lived on the space coast in Florida and listened to CK101 play The Who, Sniff and The Tears and Meat Loaf. I became a groupie for their night DJ, Steve Ocean. He aired one of my calls one night, and it made me feel 100 feet tall. Went to the station to meet him eventually, collected autographs from all the DJs (in a Dr. Seuss autograph book), and they sent me home with an armload of vinyl. I already liked rock, but the heaviest thing I had was "Suzy The Little Blue Coupe" off of a Mr. Pickwick children's album. I was a student at The Art Institute of Atlanta in 1987 and 96 Rock was right across the street. My upstairs dorm neighbor was an intern there. He brought me in, and I started filing vinyl and washing the van. I slept there sometimes. Dan Patrick was sitting in my program directors office in 1987 when I got my break. The PD and he were chatting about something and I was in there filing records. They asked me what I thought and I said "I have no idea! I just tune you old guys out". They laughed, and told me to make a demo tape. Today radio is a viable outlet for my music passions..one that actually pays my bills! My on air raps are like second nature to me now...a necessary reflex. I tend to feel awkward, useless and largely unwanted if I dont do them regularly. Happiness is the most important thing to me now. The children in my extended family circle make me happy. So does napping, cheese and being underwater. I also enjoy scuba, cooking, performing live music, freelance writing and making kids happy. Thanks for reading this. There are so many distractions and quick fixes for information and entertainment out there. It's cool of you to slow your roll and savor the culture more elegantly. Thank you again, it means an awful lot to me. I'm grateful to be found interesting enough to pay attention to!
---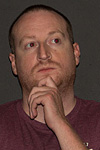 Dan DiMaria
8p-1a Eastern

From the time I can remember being old enough to have an opinion on music, I've always been drawn to rock. In a music world as a whole that feels so focus grouped and calculated, rock always stood at to me as the one that felt most real. Hearing a great riff coupled with the raw emotion behind it has always given me a rush. I never learned to play guitar myself, although that is still on my bucket list, so I decided maybe I could try a career as a professional appreciator. My dad was a radio DJ when I was a kid and I fell in love with the industry; everything about it from the access to all the music, to the way there is more electricity in the room with the on air light on, to the smell of the stale coffee that fuels the station. I always wanted to be a part of it, and after roaming around the country and working odd jobs after college, I basically forced my way into a rock radio station and haven't looked back. I love being associated with the music that's the soundtrack to my own life. When I'm on the air, I appreciate that people who decide to listen are letting me be a part of their day. Hopefully I can help make that day a little better with something fun or interesting to pass along.
When I'm off the air, I'm all about friends and family. I'm up for almost anything once, because I've always thought who you're with is more important than what you're doing. My favorite thing is just sitting and having a beer and some good conversation. I love sports and my first job was as a sportswriter. Now I'm just a fan with a lot of opinions who loses too much money on fantasy football. I also have an interest in health and wellness, which has led me on some odd quests like the year I didn't eat sugar in any form and how now I only take ice cold showers. Truthfully, my hobby is being on the radio. If you do something you love you'll never work a day in your life. I'm so grateful to the listeners that let me do it for a living.
---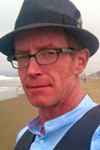 Steve Millin
3p-8p Weekends
Kashmir was the song that most shaped Steve Millin's early years. He began to drop the needle on his oldest sister's vinyl and would loudly along to Rumors, Goodbye Yellow Brick Road, 52nd Street, and Grand Illusion with headphones on. He'd open his eyes to see one of his parents occasionally in the stairwell of the basement, shaking their heads wondering where they might have gone wrong. ...This all led to his first bass and amp. Many afternoons and evenings were spent isolated in his bedroom copping riffs from Steve Harris, Geddy Lee, John Paul Jones and others. Seeing artists ranging from The Dead, CSN, and Neil Young, to Iron Maiden, Soundgarden, and Metallica only fueled his own ambition to perform. Decades in, Steve continues to provide the low end, touring and recording with his band, The Reals. In college, a music major was replaced with a pursuit of a cultural anthropology during which he spent part of his time in Mongolia and China conducting ethno musicological field work. The ache he felt for it was clearly universal: Traditional folk songs told the stories of a people and a culture, and the infiltration of western rock and pop that was happening with young people in the country at the time was exciting: Much like the advent of rock and roll stateside in the '50s, music was setting people free. His first experience being a part of the airwaves was in underground radio on a signal with a 2.5 mile radius until the FCC closed in. A few years later, through a combination of fate and dumb luck (or a well-executed Jedi mind trick), he was hired to do overnights at a classic rock station. He quickly became the regular fill in host for the day shifts, and eventually the host of one of the station's popular weekend shows. He continues on this trajectory with you, today. When not cracking the mic or slappin' da bass, Steve might be doing any number of things, including brewing beer, riding his cruiser, tending to bees, or making a blue ribbon worthy tomatillo salsa.
---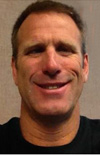 Gregg Stone
10a-3p Weekends
I was turned on to Led Zeppelin, the Beatles, Grand Funk and the gamut of classic rock bands by my older sister and parents. In 1977 I saw Kiss and my life changed forever!! My friend Ted gave me Van Halen 1 for my birthday in '78 and my life changed again. I was a Judas Priest, Iron Maiden kind of kid and then my friend Bruce turned me on to Metallica in '82 and my life changed again! In the late 80's I found my favorite band of all time, Pantera!!!! Born back east, raised in Texas and have been in radio since '83 working in Lubbock, Denver, San Francisco, Salt Lake, Houston, San Diego and now here. Devil Horns baby!! I have a ton of stories to share and I've been sober since 2005. I'm married to a great and beautiful woman and I am a father to three. I love Hockey, football and snowboarding.
---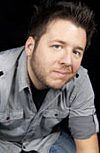 Danny Torrez
Weekends
When I was a kid growing up in the early 90's I always listened to rap and hip-hop. My buddy Max who lived across the alley from me hated hip-hop and loved rock music. I remember it was the summer of 92 and we were swimming and all he would listen to is rock or alternative music. The first song I remember jamming to was Red Hot Chili Peppers- Under the Bridge. They must have played that song every hour that summer. It made me realize there's more than just hip-hop and Top 40 music. That was my initial experience into Rock music and I got into radio in the late 90's. I felt like it was the peak of radio because I got to see shows, there was great content and good money. Today radio is something I genuinely enjoy; I'm good at it. I feel like people search their whole lives to find something like this. I enjoy being able to connect with people, something I think can be done better on the radio than say TV or movies. I'm not married, no kids, so my 2 brothers, mom, and dad are the biggest supporters that I have and I'd do anything for them.
---

Lynne Ryan
Weekends & Fill
It's pretty ironic that Lynne Ryan has lived in Denver for most of her adult life and until recently never worked here. Oh, she worked at Westwood One in L.A., but not Denver! Lynne has tons of Mile High experience stretching back to The Peak, The Hawk, Alice, KBPI and Indie. She also rocked Southern California's hellhole on San Bernadino's X103.9. You can see Lynne doing traffic on Fox 31 and when she's not making snarky comments about the weather and fashion, she's spending time with kids (not her own).